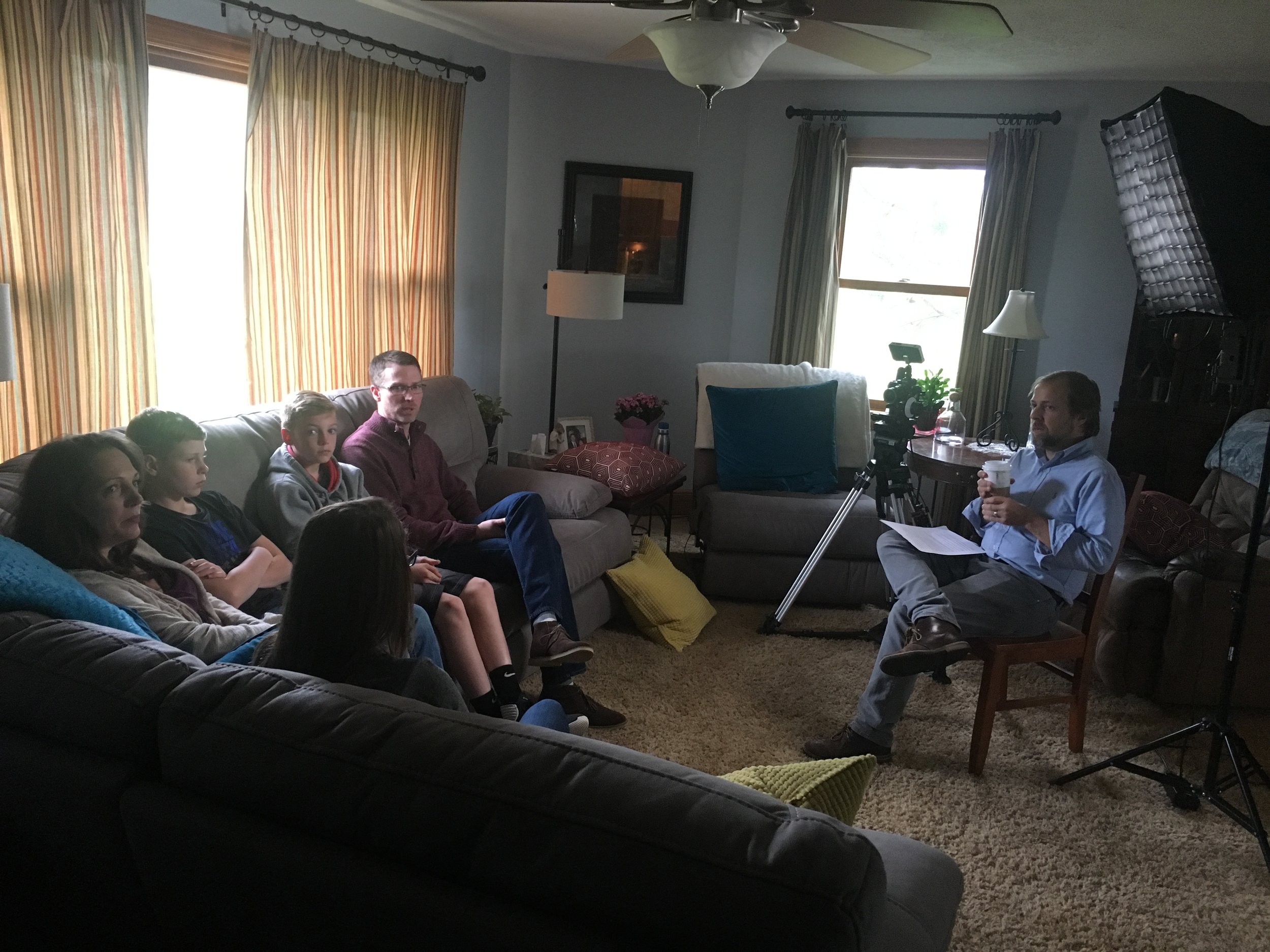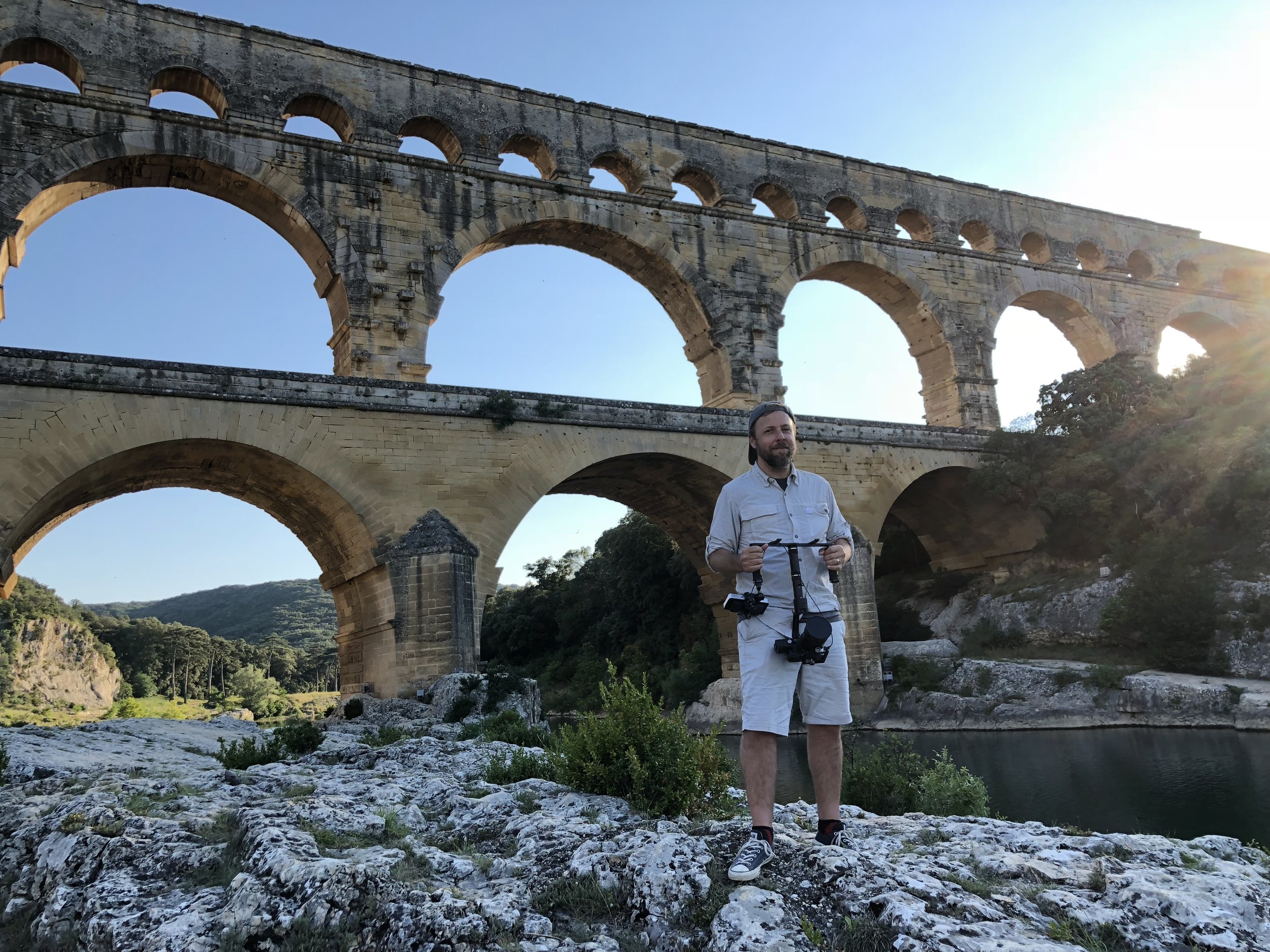 I'm a producer/director/ writer who makes films about people doing extraordinary things. But here's a more 'professional' bio for 'official' use below:
Mat Hames is an Emmy Award winning Texas filmmaker known for his documentaries on PBS' Independent Lens, SundanceTV, Amazon Prime and Rooster Teeth FIRST. His films explore history, comedy, religion, the environment, culture and technology through decidedly personal human stories. He directs the #RTDocs Series, Rooster Teeth's documentaries covering the most unique stories and personalities in the world of gaming, internet, and popular culture for FIRST members on Xbox One, Apple TV, iOS, Roku, and Android apps.
Hames' directorial debut was Last Best Hope, a film about the Belgian Resistance and escape lines during WWII, which aired nationally on PBS across the U.S. and for which he, along with producers Ramona Kelly, David Grosvenor, and Wilson Waggoner were knighted by Belgian King Albert II. Hames then directed the short Fighting Goliath narrated and produced by Robert Redford. It was the official selection of 12 film festivals, awarded the Grand Jury Prize and Audience Award for Best Documentary Short at the Red Rock Film Festival and the Golden Sun at the Barcelona Festival Internacional de Cine del Medio Ambiente. Fighting Goliath aired nationally on SundanceTV and PBS. Next, his State of Tomorrow PBS docu-series won several Emmys.
Hames' film When I Rise, about African American spiritual singer, civil rights icon and New York opera star Barbara Conrad, premiered at the SXSW Film Festival and had an international premiere at HotDocs in Toronto. After playing in ten festivals in the US, the UK, and Canada, the film entered the festival circuit in Europe, aired on PBS's Emmy winning Independent Lens, and was nominated for an IDA Documentary Award. He produced the inaugural season of KLRU-TV (Austin PBS) 's docu-series "Austin Revealed: Civil Rights Stories" which screened at SXSW Film: Faces of Austin Showcase.
What Was Ours (2017; Independent Lens) was filmed over 3 years on the Wind River Indian Reservation in Wyoming. The film follows Native American's quest to reclaim lost artifacts and start a tribal museum. What Was Ours is winner of several awards including Best Documentary at the American Indian Film Festival in San Francisco, Best Feature and Best of Class at SWAIA and the 2017 Western Heritage Award. After premiering at the Big Sky Documentary Film Festival, the film was selected by the Smithsonian Museum of the American Indian's Native Cinema Showcase, then premiered nationally on US television as part of the PBS Series Independent Lens. He was commissioned by Independent Lens to create a 2017 follow-up short documentary, a portrait of a native American Viet Nam Veteran, "Never Conquered", which was an Editor's Pick on The Atlantic Magazine. That same year, "A Century of Change" screened as part of SXSW 2017's Faces of Austin showcase.
Hames has produced short films for NGO's in Africa, the Middle East, Europe, Haiti, and Asia. He is a co-founder of Austin production company Alpheus Media and frequently appears as a guest blogger and public speaker. He recently wrote and produced Native American Education films for Wyoming Public Television, which are now used in public schools across the state of Wyoming. He is married to Executive Producer Beth Hames and lives in Austin with their two children.